Disaster Recovery Consultants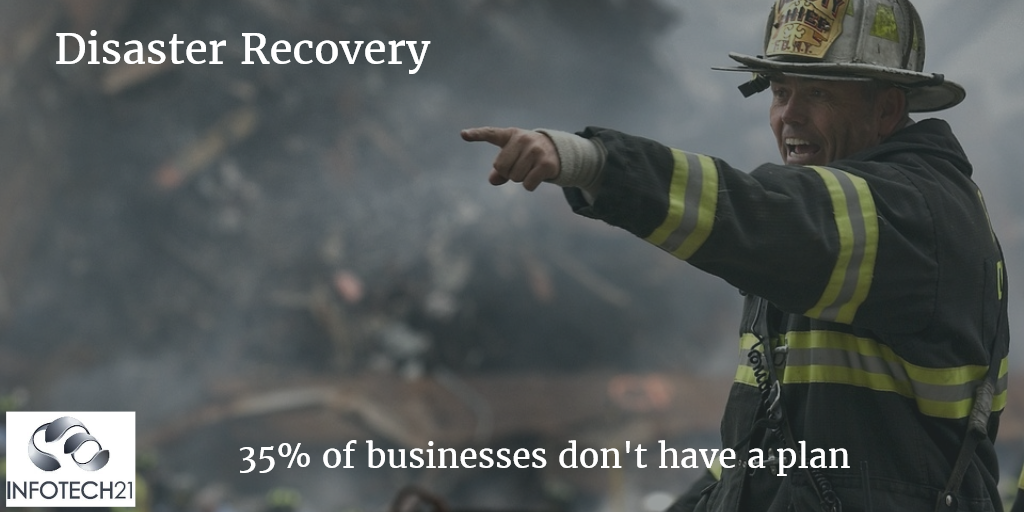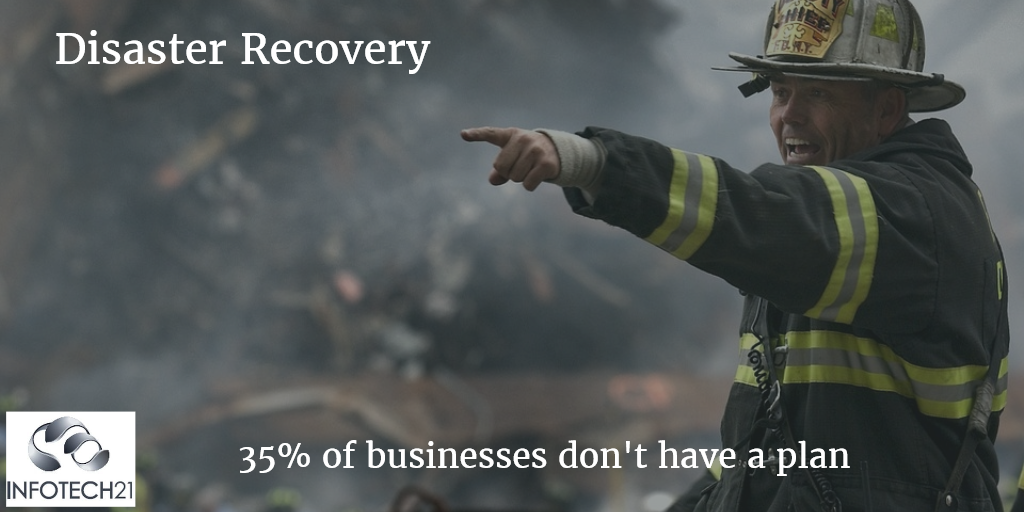 Disaster Recovery Consultants Insight
Almost all businesses rely on their IT infrastructure, to the extent that if it is down, they cannot operate. If they can't operate this will be detrimental to the bottom line and can be devastating to their reputation. However surprisingly just 35% of businesses have a disaster recovery plan in place.
A disaster recovery plan is of no use if it is produced and then buried in a filing cabinet. An organisation needs to:
Regularly review their disaster recovery plan to ensure it remains fit for purpose and appropriate as their infrastructure and technology changes;
Test their DR plan periodically and make changes as appropriate.
A comprehensive Disaster Recovery plan should at least include:
Computers;
Hardware infrastructure;
Mobile telephony;
Fixed line or VOIP;
Systems and data;
Employees;
Customers.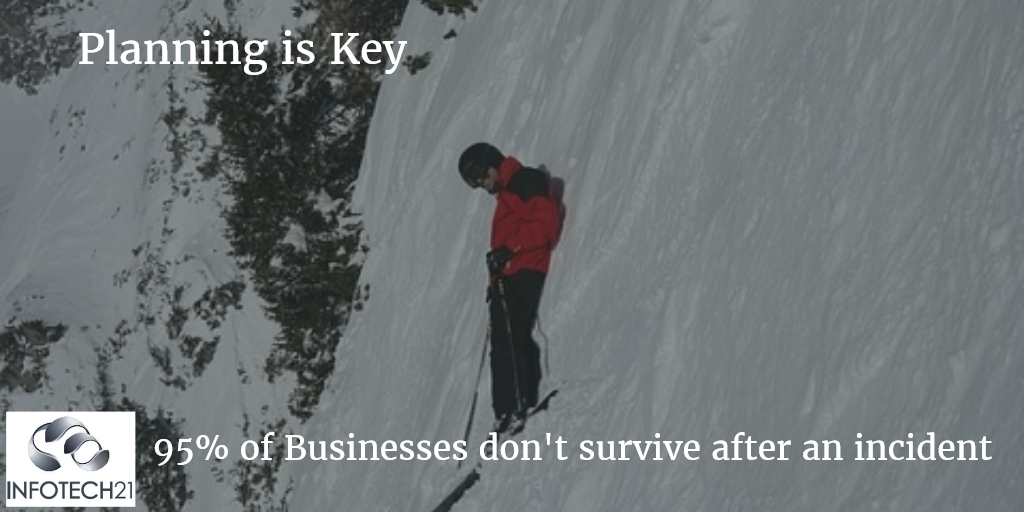 The aim is to ensure that mission critical systems have high availability and will not be affected by disaster. Of course these measures will likely attract additional costs and therefore a business should be selective about which systems to include. This hierarchy of acceptable recovery times is typically indicated by recovery point objectives (RPO) and recovery time objectives (RTO). Usually a range of disaster recovery methods will be employed.
These may include:
Replication
Clustering
Mirroring
Virtualisation
Dedicated failover site
At infotech21 we do not expect our customers to be experts in disaster recovery, we can design, manage and implement a robust plan with you. You can read more about our services here.