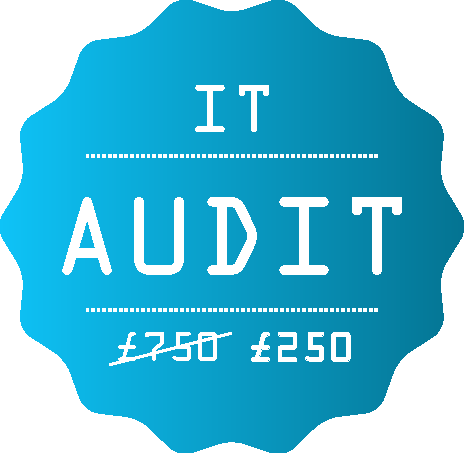 This month our IT audit is only £750

£250
Remember when you started out, a couple of PC's or MAC's, easy right!
Then you grew, more software, more staff, may be even a server or two. Our IT Audit service could help you identify amazing cost savings, we've often help businesses save immediately by just reviewing the licenses being paid for and whether you should be. We also look at your infrastructure, consider you needs today and for the future, whilst ensuring the best way for optimum up-time, PC speeds, internet speed and staff productivity. If we don't show you a sensible way to save double our it audit charge…we won't even charge you!