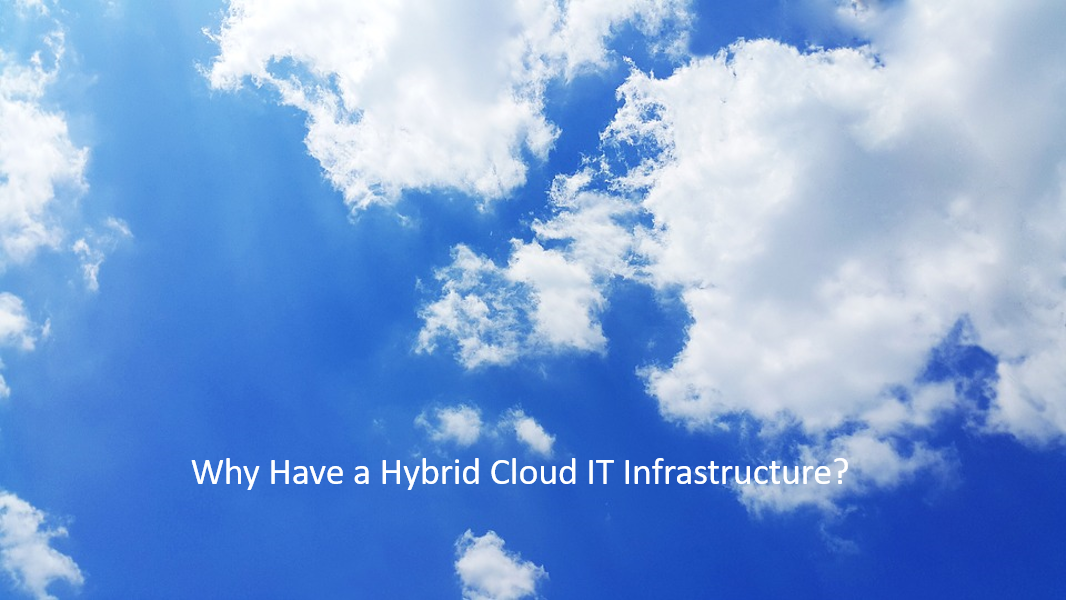 Why Have a Hybrid Cloud Infrastructure?
The main feature is having your own on-site server and a private cloud copy, rather than a cloud application, normally hosted by a software provider, pushed through the public internet.
The main questions you should ask yourself
We think a few straight forward questions give an indication of what might be right for you and your business, first consider what files your business deals with, your data protection needs and whether you deal with personal data or sensitive personal data, then considering all the categories of files you deal with, split them into two categories:
What categories of files wouldn't matter if they got out?;
What categories of files would significantly damage your business if they ever got out?
If you have nothing in point 2, everything in the Cloud is possibly right for you…and that's fine, but it is all about getting it right for your business.
If Hybrid is suspected as the right route for you, then some further considerations in the decision sequence come into effect, a review that includes at least the following is worth the time:
Who in your business need to be involved in the considerations;
What are the primary internal objectives and why;
Are there any external objectives [people, prospects or customer driven];
Business growth plans;
Business Culture & mobility needs;
Current Equipment;
Current business software's;
Anti-virus software;
Infrastructure and speed of internal services needed to other offices & remote workers;
High data peaks when speed of service needs to be considered;
Amount of server capacity needed;
What needs to automating backed up;
Best time to make any changes [weekend or seasonal low];
Explore what might happen if you don't do anything;
Explore if there is another;
Hardware & resource budget.
If you would like our help, whether working with your own IT Department or providing you with expert IT Support, phone us on 0800 0 11 47 88. We're experts in providing businesses with IT Services; from IT Support, Cloud Solutions, Hybrid Cloud, Network Support and VoIP Phone Systems.